Commercial Interior Designer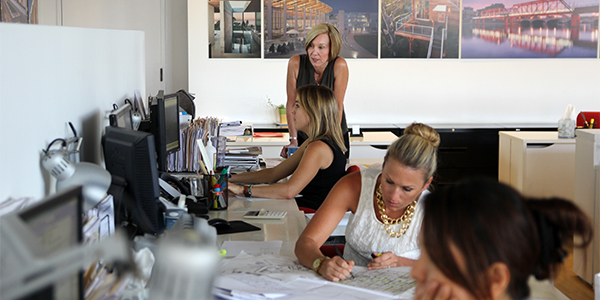 Location: San Diego, CA Department: Interior Design
Type: Contract Min. Experience: 5+ years
Work alongside some of San Diego's top interior design talent where you will be creatively challenged in a collaborative work environment. Safdie Rabines is looking for an experienced Commercial Interior Designer to join its team bringing thoughtful design and developed technical skills to various ongoing projects. The contract position will be based in our office located in Mission Hills, San Diego where you will work in an open work environment, collaborating with a culturally diverse group of interior design professionals.
As a Commercial Interior Designer on the Safdie Rabines team, you will:
Work closely with the Senior Principle in managing various roles and team members to complete various design projects.
Maintain communications between client and design team.
Collaborate with team members in the conception and creation of space planning for projects and presentations for clients.
Provide design support and execute design concepts.
Applicants should possess the following skills and qualifications:
5+ years of experience working as an interior designer.
Proficiency in:

AutoCAD
Space Planning
Preparation of Construction Documents

Sketch Up and 3D Rendering is a plus.
Qualified and interested candidates should submit a cover letter, resume, and work samples including construction documents compiled in (1) PDF with a file size no greater than (6 MB).
Safdie Rabines is an equal opportunities employer and supports applications from all sections of the community without regard to race, color, religion, sex, national origin, sexual orientation, gender identity, disability or veteran status.
We are no longer accepting applications for this ad.