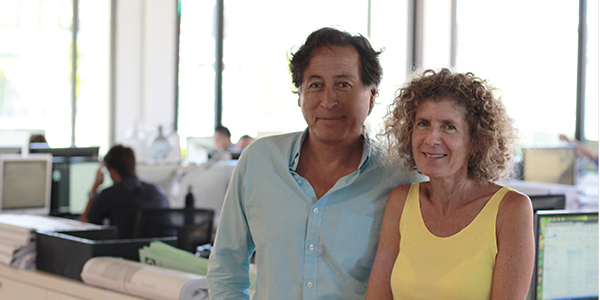 Safdie Rabines Architects
Safdie Rabines Architects is a full-service architecture, interiors and urban design firm established in 1993 by husband-and-wife Ricardo Rabines and Taal Safdie. Based in San Diego, CA, we work globally to deliver distinctive, sustainable and site-specific design solutions in a variety of contexts and scales. Our team, led by Taal and Ricardo is accomplished in all facets and phases of programming, design, and construction. Our culture of communication and collaboration provides comfort and confidence as we guide each client through their project, from concept to completion and beyond.
As Architects, we are acutely mindful of our social responsibility to the built environment and its profound effect on the human experience and physical health. We are resolute that the expression of our work minimizes or eliminates any negative ecological impact to its surroundings. We foster collaboration, innovation, and creativity to capitalize on the positive natural environs of a site, uniting the project with the people who use and observe it.