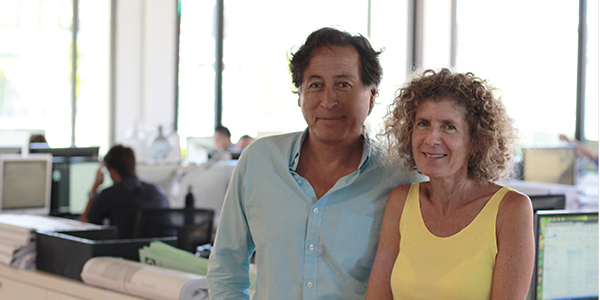 Safdie Rabines Architects
Safdie Rabines Architects is a full-service architecture, interiors and urban design firm established in 1993 by husband-and-wife Ricardo Rabines and Taal Safdie. We are driven by our mission to create significant and meaningful places through the development of integrated relationships between building and landscape. Our designs evolve from an appreciation of the extraordinary beauty of our region in hopes of making a positive contribution to a richer built environment. We envision interior and exterior spaces as one, intending to blur the lines between building and garden. We strive to be sensitive to context and to responsibly consider the environmental opportunities with the design of each building and site. We challenge ourselves to capture the essence and identity of a site so that each project is a unique response to place and program.
Overseeing a team of 50 designers, architects, interior designers, and support staff, we foster a collaborative culture to provide each project a tailored design in response to its unique use and site. Starting out with an emphasis on custom single-family residences, SRA's work has grown to encompass a variety of residential typologies including affordable housing, student housing, mixed-use communities, and large-scale master plans. In addition, our work includes a diverse portfolio of civic, commercial, institutional, and infrastructure projects.